​Expansion of the range of E-TEC engine oils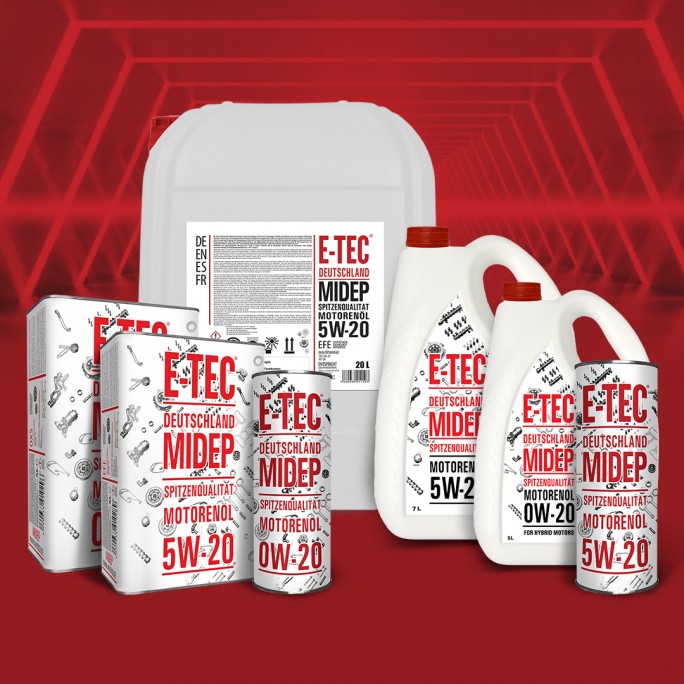 The line of Е-ТЕС engine oils has been joined by new products. Within the product expansion project, AutoChemie Bitterfeld GmbH introduces synthetic motor oils Е-ТЕС OXS 0W-20 and Е-ТЕС EFE 5W-20 of API SN specification. Perfect performance characteristics contributes to increasing of engine efficiency and fuel economy. The oils meet current environmental requirements for emissions into the atmosphere. The products can be used for biofuel engines.
The next generation Е-ТЕС motor oils contain a unique complex — the MiDEP additive package — based on the discovery of re-metallization effect. A high-tech MiDEP molecule tends the engine with care, preventing its premature wear. MiDEP molecules (a combination of molybdenum, an alloy of copper, tin and silver) recognize the defects on the working surfaces of the engine and attach close to them. When the engine is running, MiDEP molecules accumulate thermal energy and direct it to formation of an extra layer in the problematic and worn areas of the cylinder walls. Developing a MiDEP additive package based on the re-metallization effect is a great and promising step that has allowed AutoChemie Bitterfeld GmbH to produce next generation oils.
Е-ТЕС OXS 0W-20 and Е-ТЕС EFE 5W-20 are high-quality motor oils for four-stroke gasoline engines of light vehicle cars, minibuses and medium vans. Oils have improved performance indicators.
Advantages of Е-ТЕС motor oils:
Increase of engine life
Maximum engine protection against wear
Fuel economy
Easy starting of the engine in winter
Maintaining the optimum viscosity of the oil over a wide temperature range
Reliable lubrication at high loads and temperatures.
The Е-ТЕС product line is constantly updated, so the manufactured products will satisfy any customer wishes.