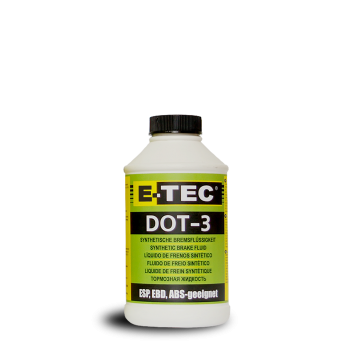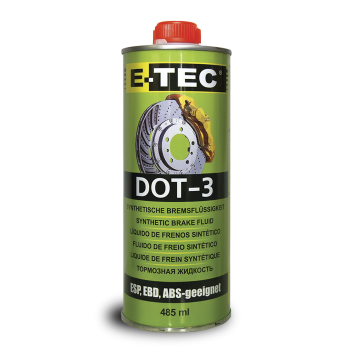 0.3l met
0.3l plast
0.5l met
0.5l plast
Brake fluid DOT-3
Specifications:
FMVSS 116 DOT-3, SAE J1703, ISO 4925
Special Icons:
Benefits:
- suitable for disk, drum or ABS brakes;
- excellent lubricating properties reduce wear;
- good compatibility with seal materials gives long component life.
Is universal brake fluid produced on the basis of poly-glycol esters combined with high performance additives and inhibitors that guarantee excellent protection against corrosion. Low-moisture formula of the product provides outstanding vapor lock protection. High dry boiling point reduces the risk of fluid evaporation and possible brake failure. The product surpasses SAE J1703 and FMVSS no. 116 specifications and is recommended for all drum or disc brake systems requiring brake fluid of DOT-3 class.